Location
The Chinatown area can not be reached with BTS, if you want you can take the MRT to Hua Lamphong Station and walk or go the rest of the way by taxi or tuk tuk. Chinatown is closest to the river bend to the Chao Phraya River and Ratchawong Pier. From the pier, you can get to Yaowarat Road on Ratchawong Road and then you're in the middle of it.
The Atmosphere
Chinatown is a colorful neighborhood, with a walk through the streets and alleys, there is plenty to see. In many small shops and at the street stalls you find during the day mainly offers for shopping. Shops with fashion, jewelry, gold can be found one next to the other. Also stands with the favorite fruit of many Thais, the Durian, you will get there. This fruit has an intense aroma, it is also known as "Stinky Fruit". It is so intense that it is forbidden to take you to a hotel or public transport. If you want to try the fruit nevertheless, then best on the spot.
Chinatown in the evening
In the evening Chinatown turns into a paradise for connoisseurs of the food stalls. In the evening, many stalls and food stalls are set up, partly right on the street, and you have the feeling that Chinatown is like a huge kitchen with wonderful cooking flavors. Now you just have to ask yourself what you want to eat, there are Thai and Chinese food specialties. Many stalls are located in the side streets, you can not miss it, because in the evening many people are on the move and give the hustle and bustle an extraordinary atmosphere. Chinatown in the evening in full neon lighting is a must on your itinerary!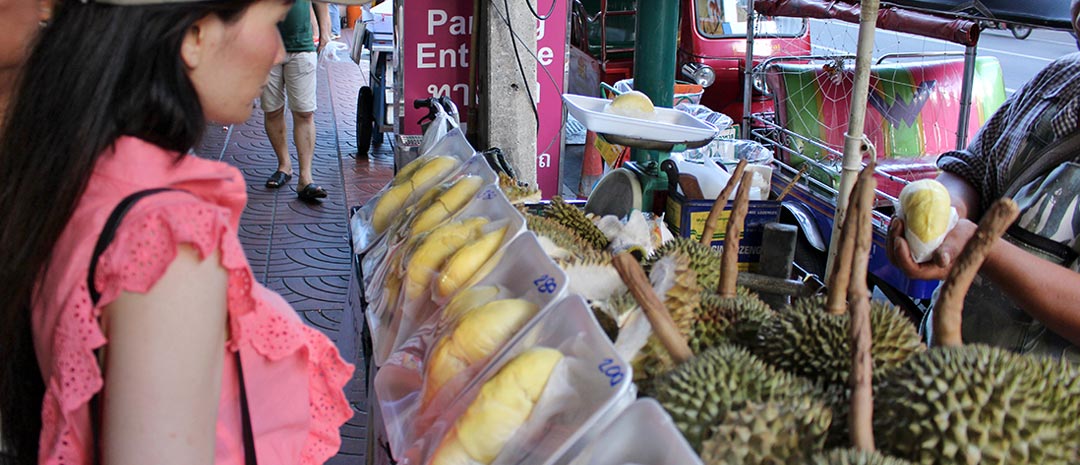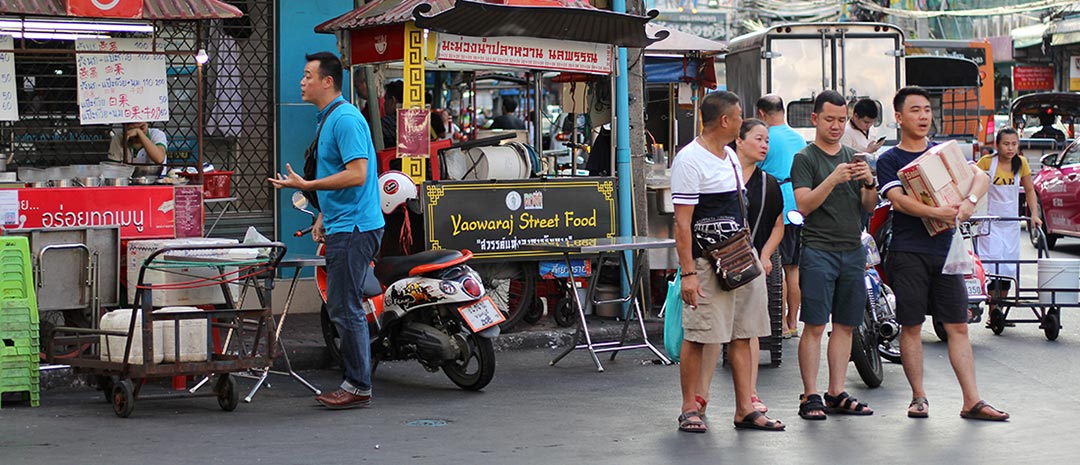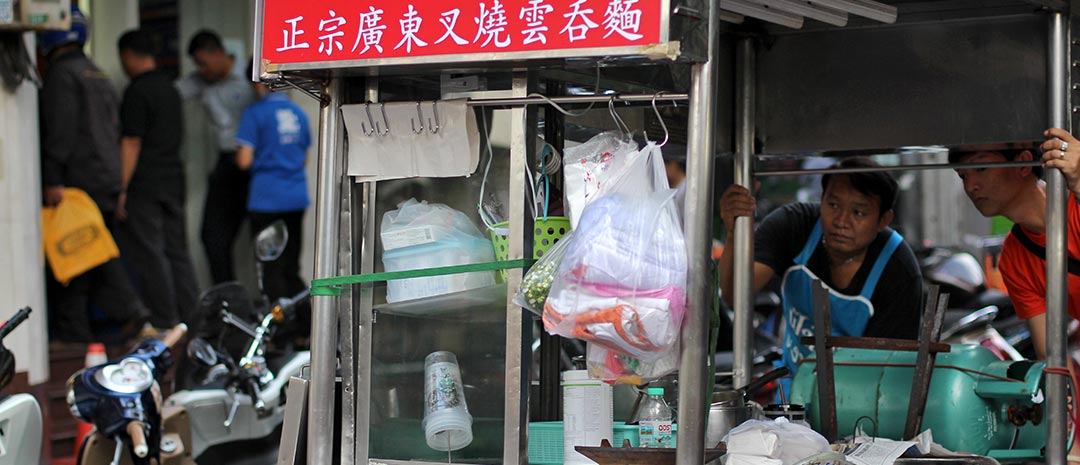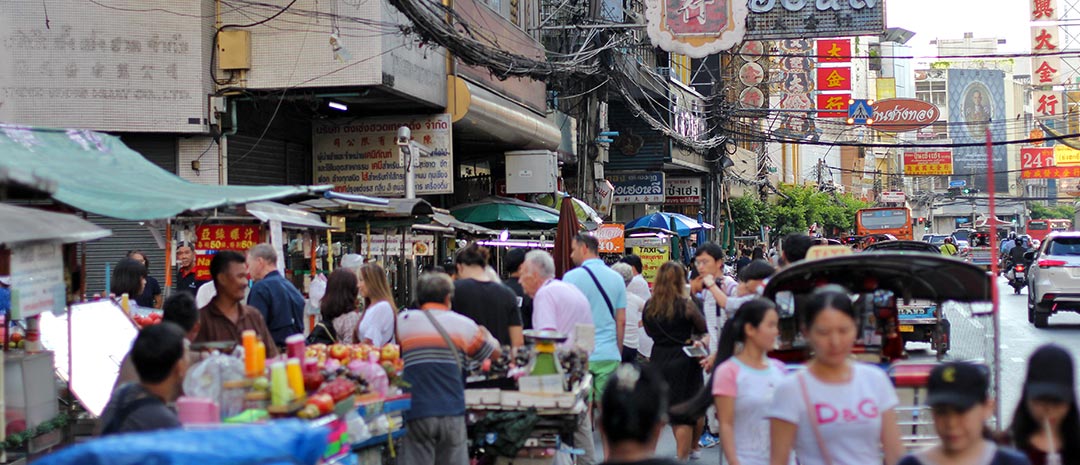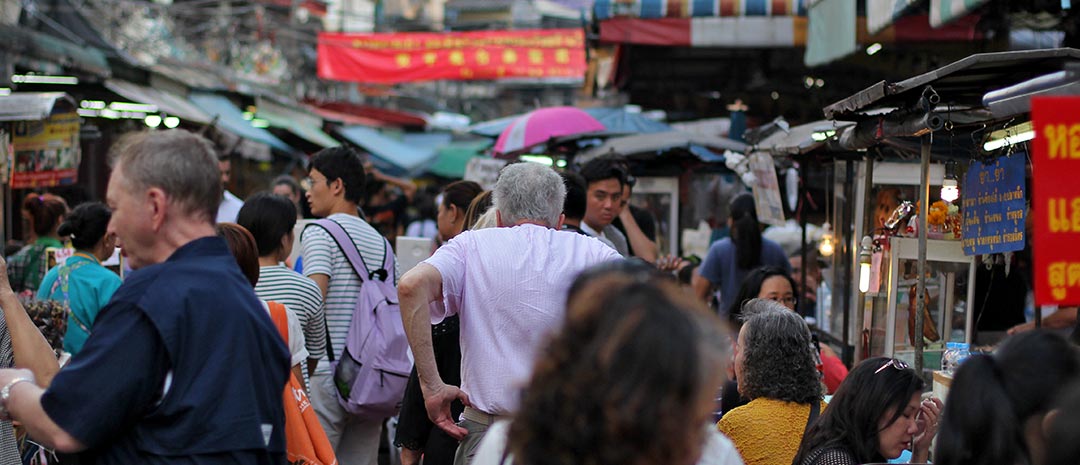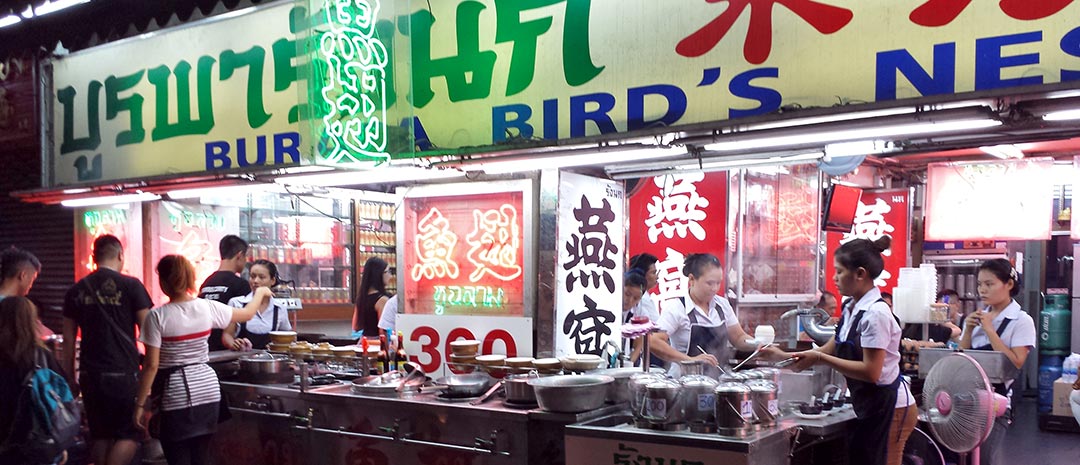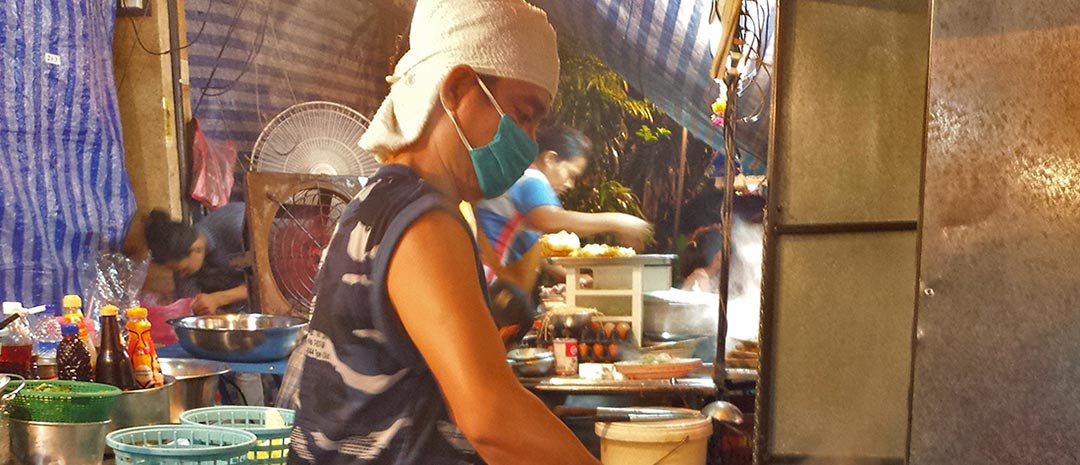 For a trip to Chinatown you should definitely take time and explore the neighborhood with all the facets. You may divide the visit into two sections, starting with the first visit during the day, then taking a leisurely boat ride to relax from shopping and bringing your acquired treasures back to the hotel, then return in the evening to enjoy the colorful sea of lights and the food stalls ,