Location
The Summer Ice parlor is in Sukhumvid Road 101 - Punna Withi 23 Alley, not far away from the BTS station Punnawithi. You can walk about 10 minutes from the BTS station or you take a Motorbike Taxi :-)
Ambiance
The Summer Ice parlor is a very nice place to enjoy a special Ice Cream, you will like it from that moment when you go inside. You can take a seat inside, there are a couple of tables & seats, or if you like, you can sit outside in front of the Ice Cream parlor. Inside its cooler, not even because of the Ambiance, also because of the air condition ;-)
Offer
On a board near to the entrance you will find a large size of special Ice Cream variations and other desserts like waffles. Its hard to choose, because everything very delicious!
Service
The service is very good, you can take your time to choose your favorite Ice Cream and the employees will help you if you have any question.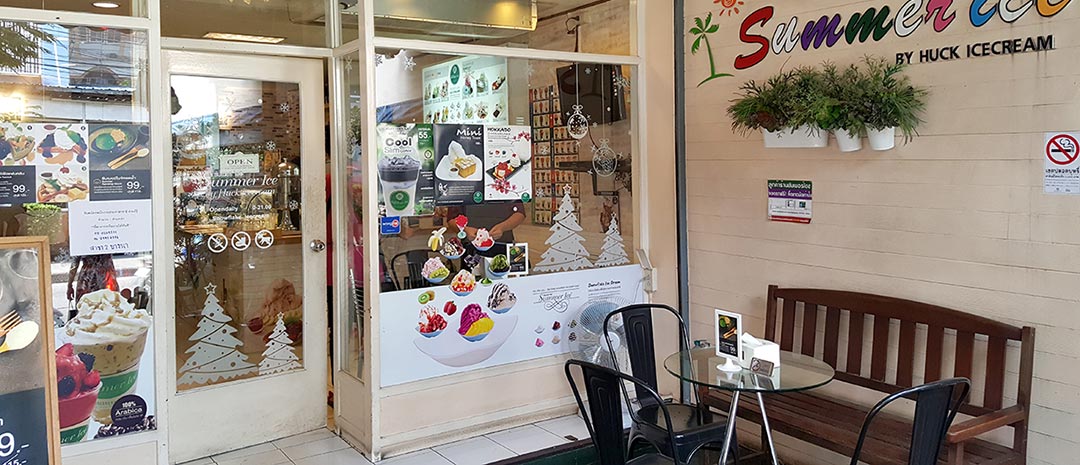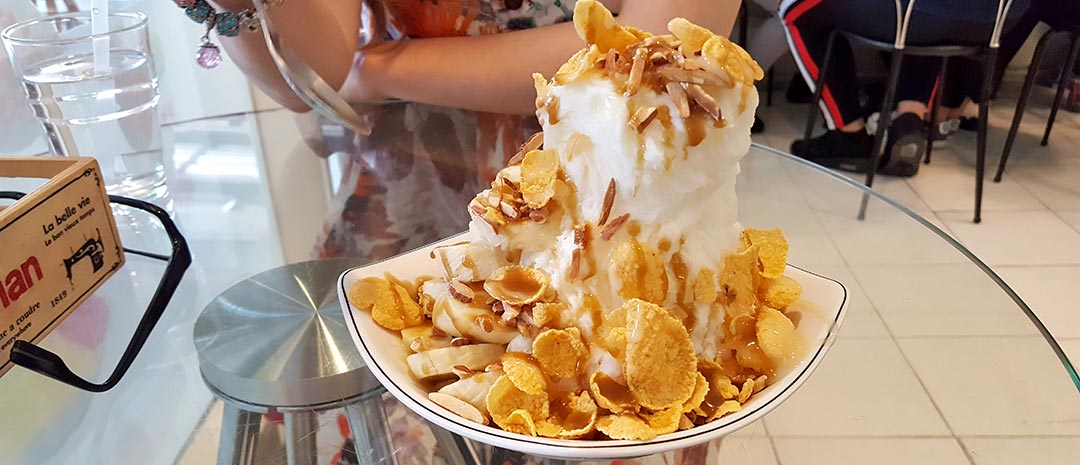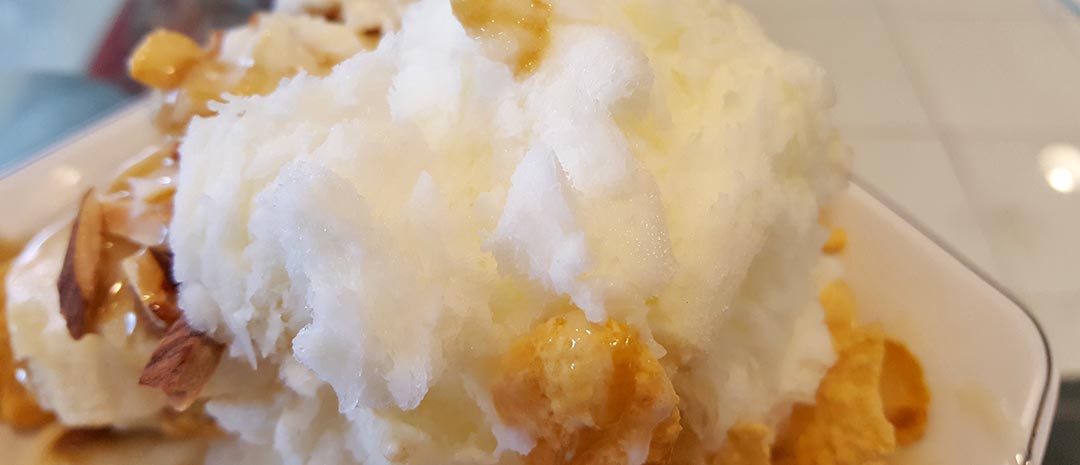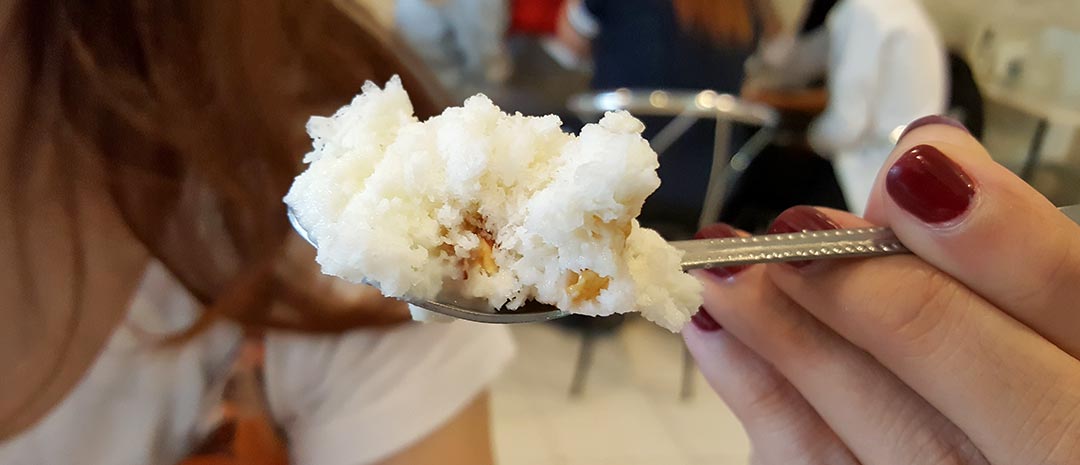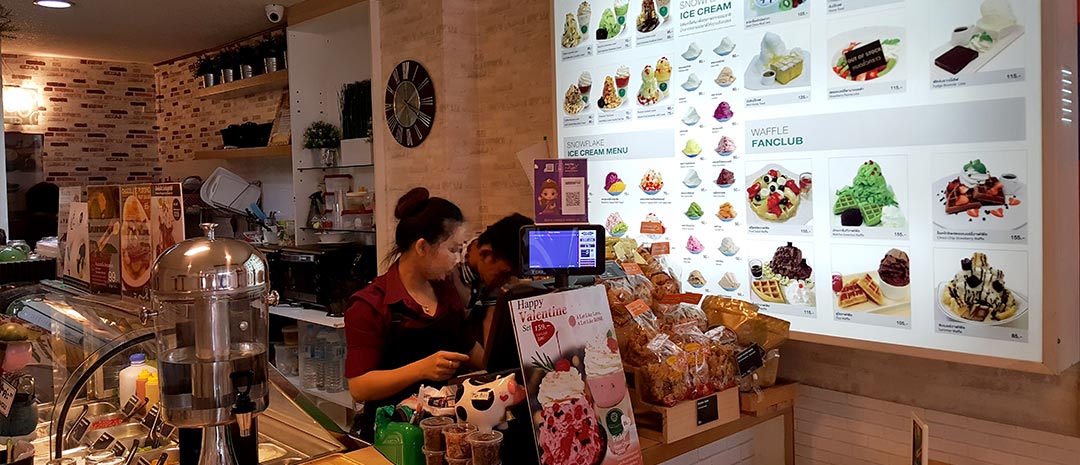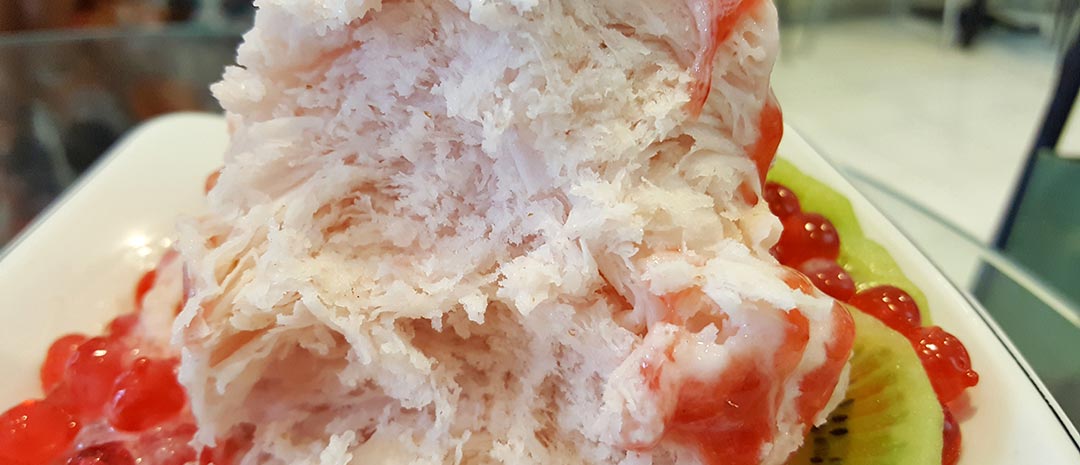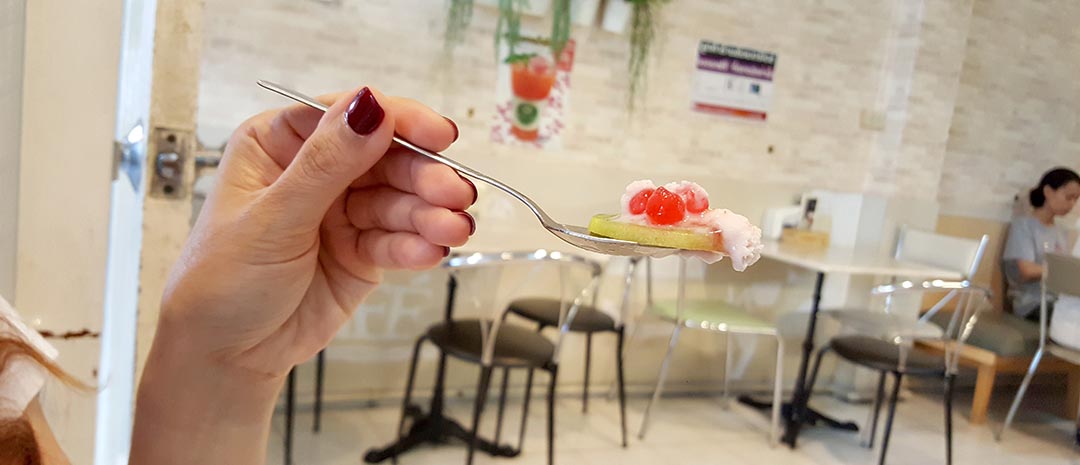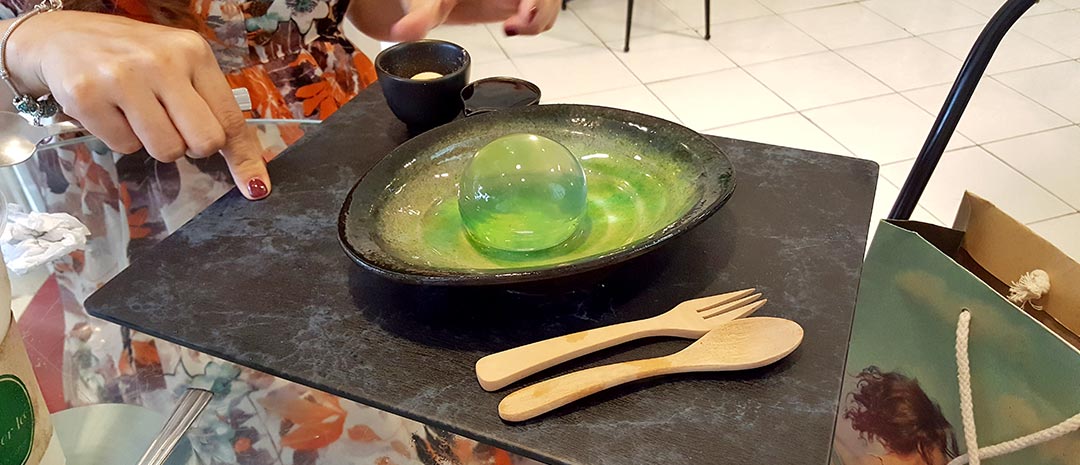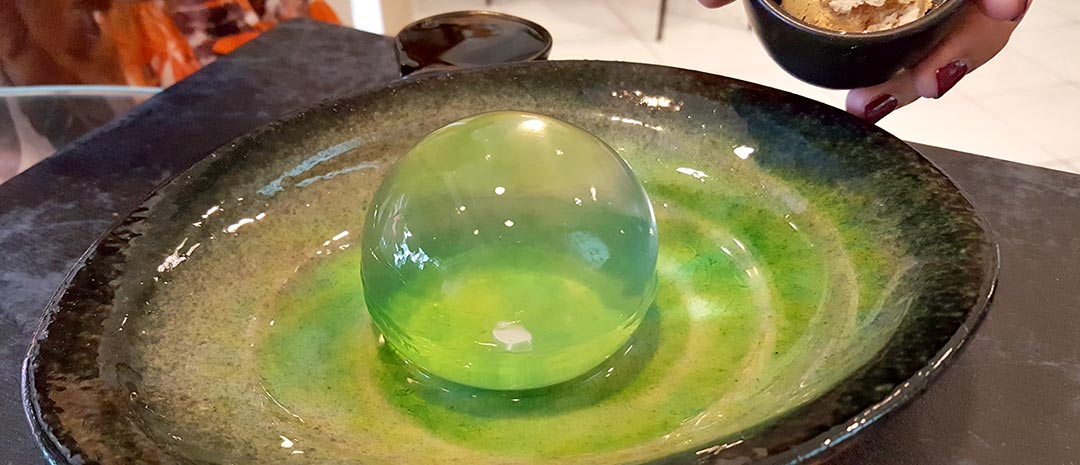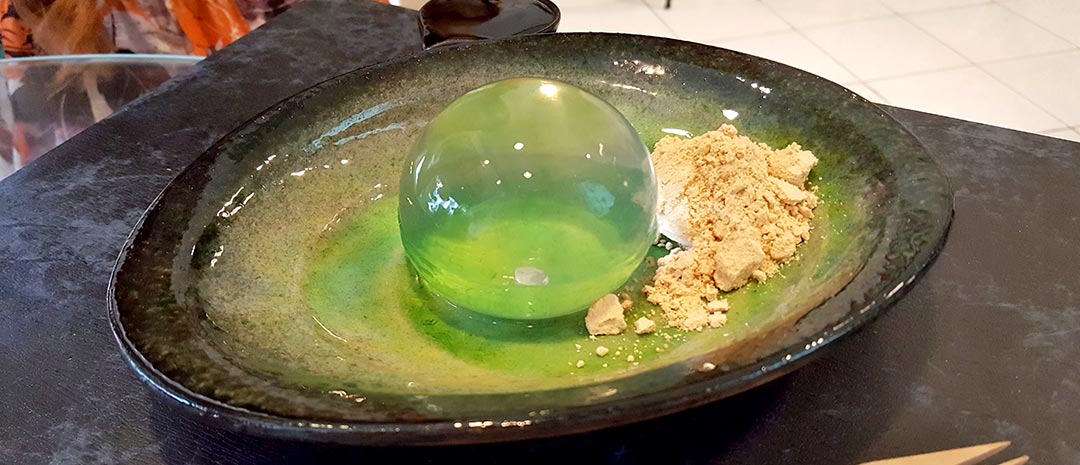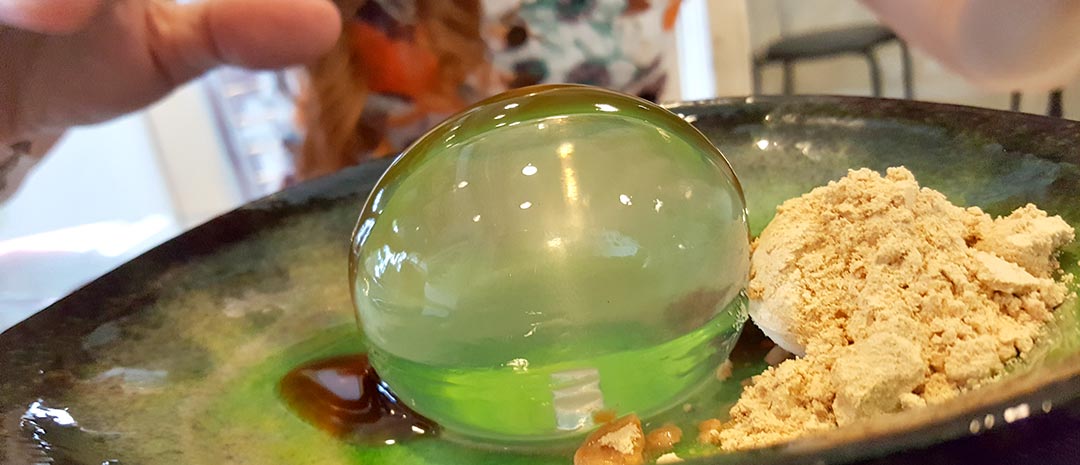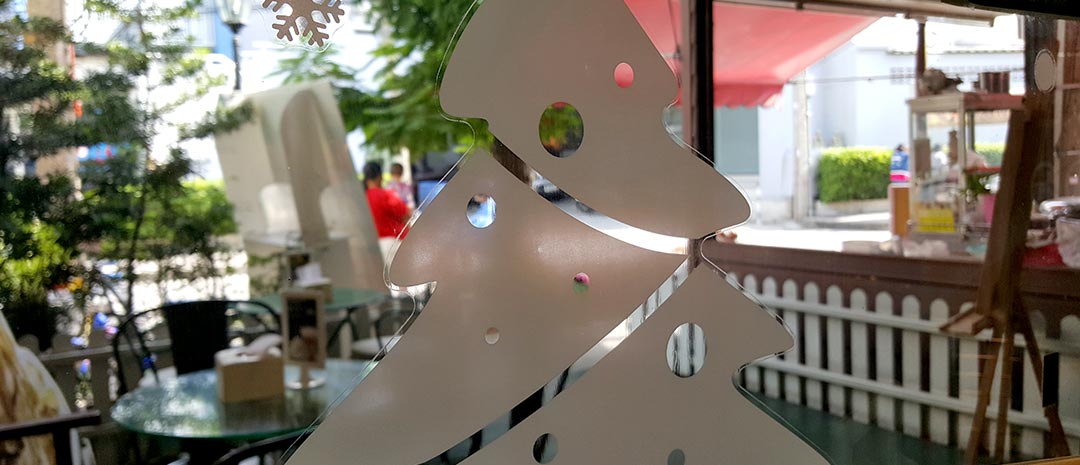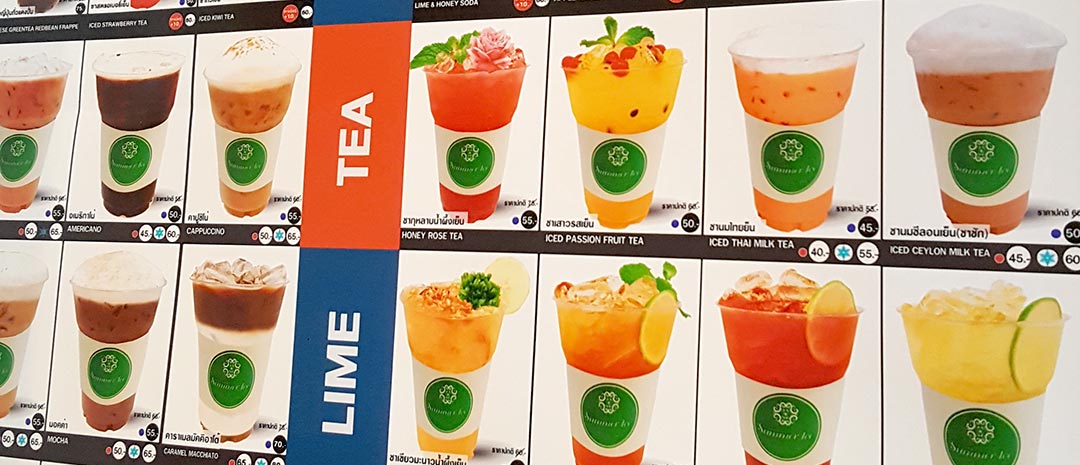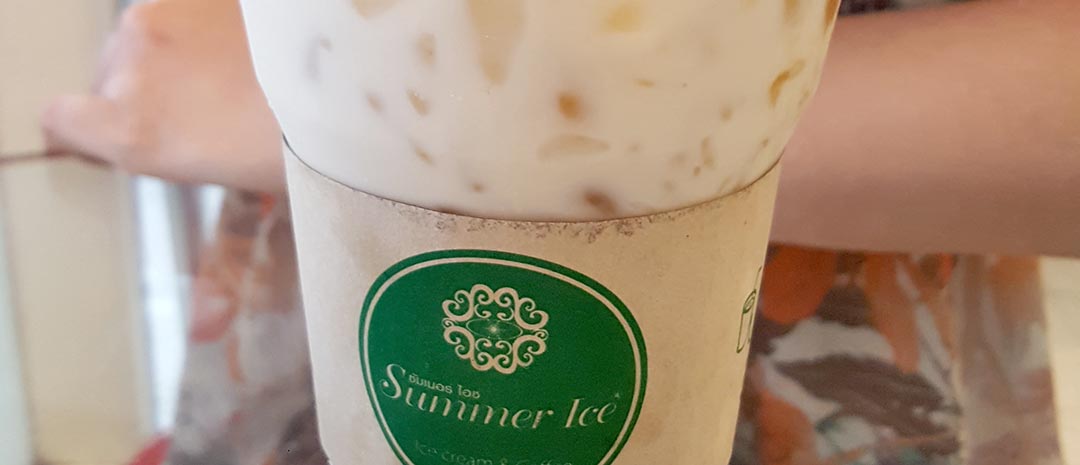 When you visit the Summer Ice parlor, you definitely should try the Snow Flake Ice Cream !!! The Snow Flake Ice Cream is not just like any other Ice Cream, it will surprise you and will give you an unforgettable moment! This special Ice Cream is very tender, the name is the taste, the kind of tender Ice Cream is a feeling as you would enjoy some tender Snow Flakes. We show you this Ice on some of our images.

The Ice Cream is fresh & delicious, and will be served with several kind of ingredients like fresh food or up to corn flakes, that will make the taste also crispy :-)

If you still tasted the Snow Flake Ice Cream, no problem, you will find some other very surprising desserts, and all of them are very tasty! Either you order one of the big waffles, or maybe it shall be a ball of jelly? And even here, its will be served not just like a simple ball of jelly, on the special plate for this sweat, you get the impression of a big peral :-)

And if you dont wanna an Ice Cream, or another sweat dessert, you can buy a cool soft drink, base on milk, tea, lime or soda, and also here in many variations!