Location
The Food Court at Tesco Lotus is very easy to find. When you leave the BTS station On Nut and walk through the Tesco Lotus Supercenter, just after the entrance there is the Food Court.
Ambiance
The Ambiance is modern style with chalk boards for information. The area with tables and seats are open like in a fast food restaurant, no superise, because in a Food Court as many as possible people should take a meal.
Offer
There about 10 counters with different kind of meals with meat or seafood. Very often you get a soup for free to your meal, have a look and ask for! There are also counters where to get some soft drinks. Next to get a meal, there are counters who offers you some sweets.
Service
The service is very friendly and patient when they take your order, and they are very helpful when you are the first time in a Food Court, they explain you the way it works.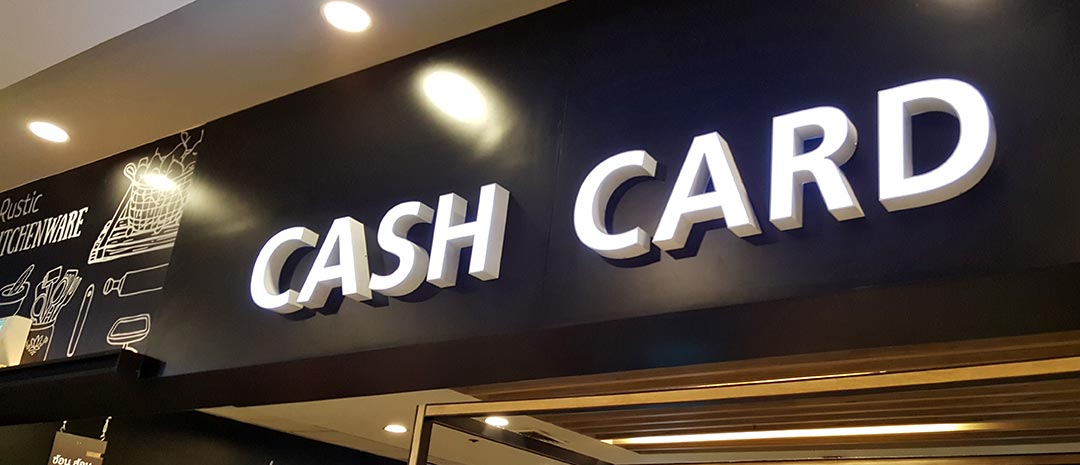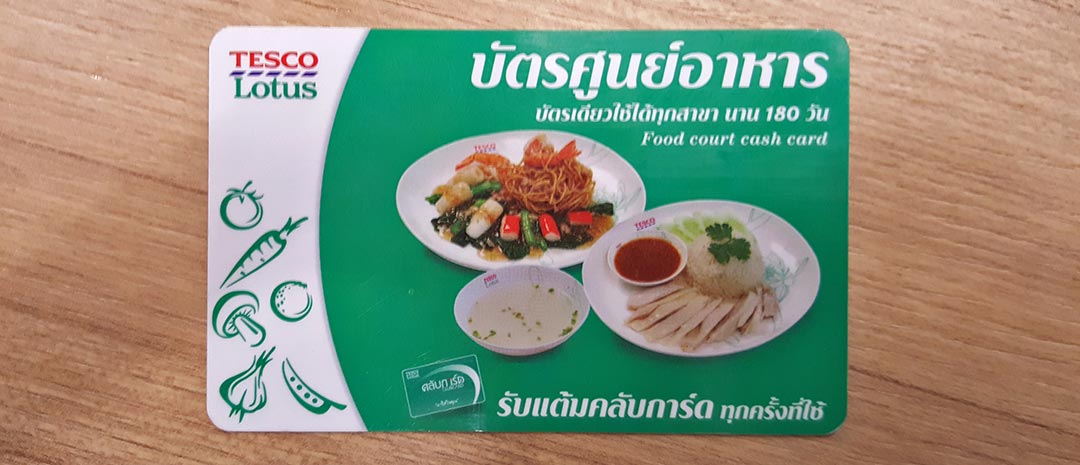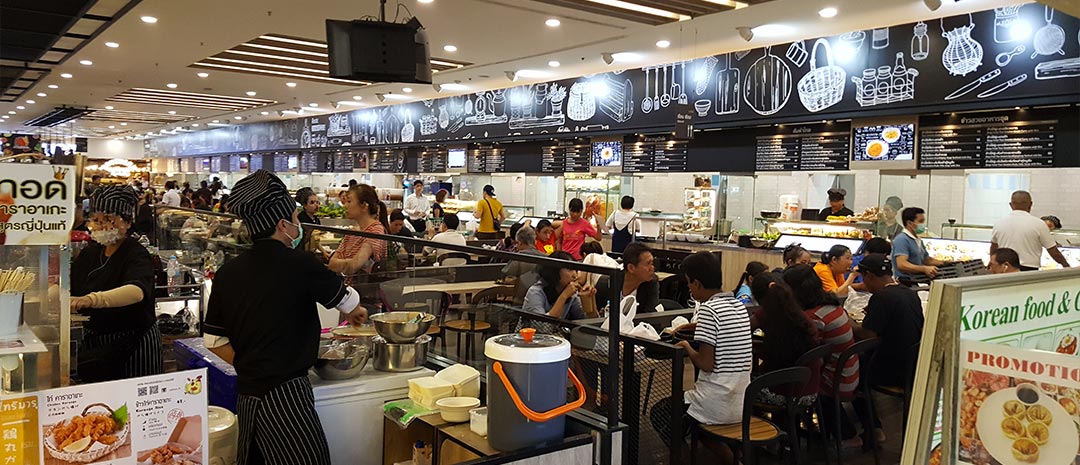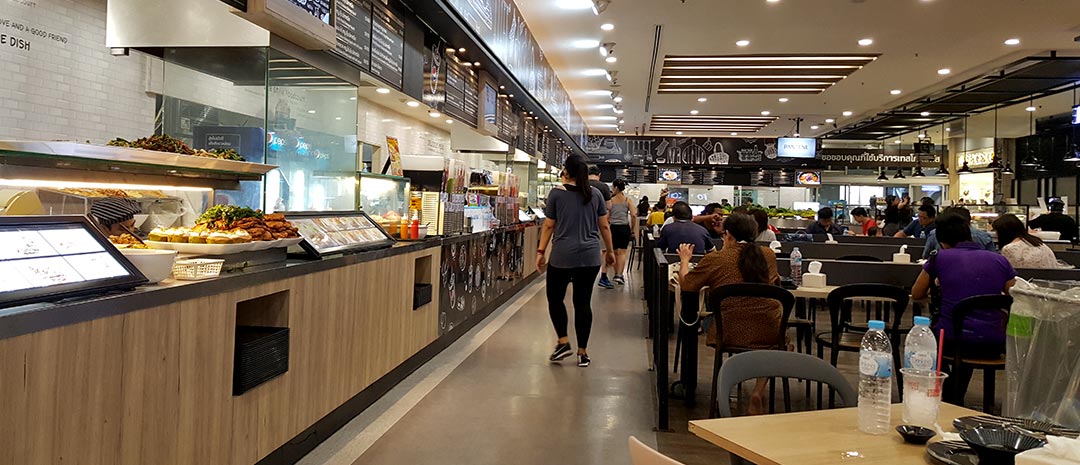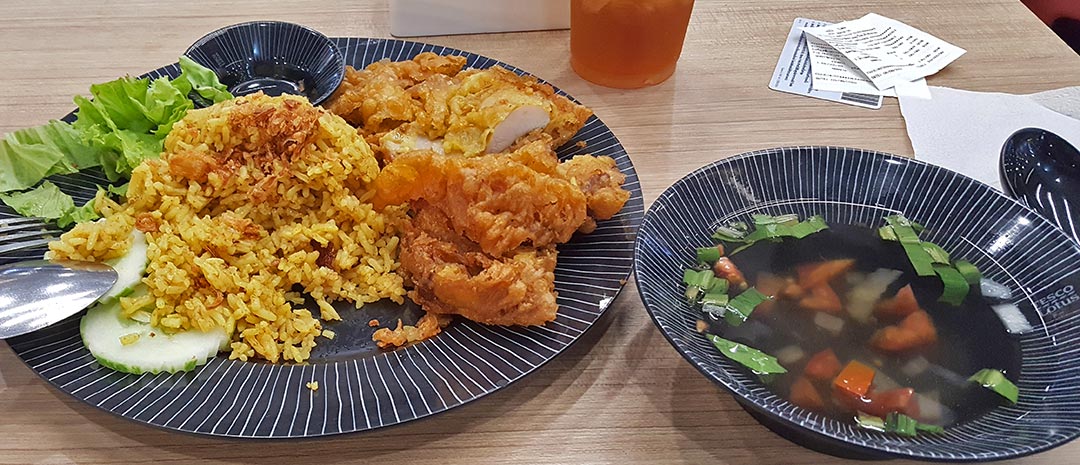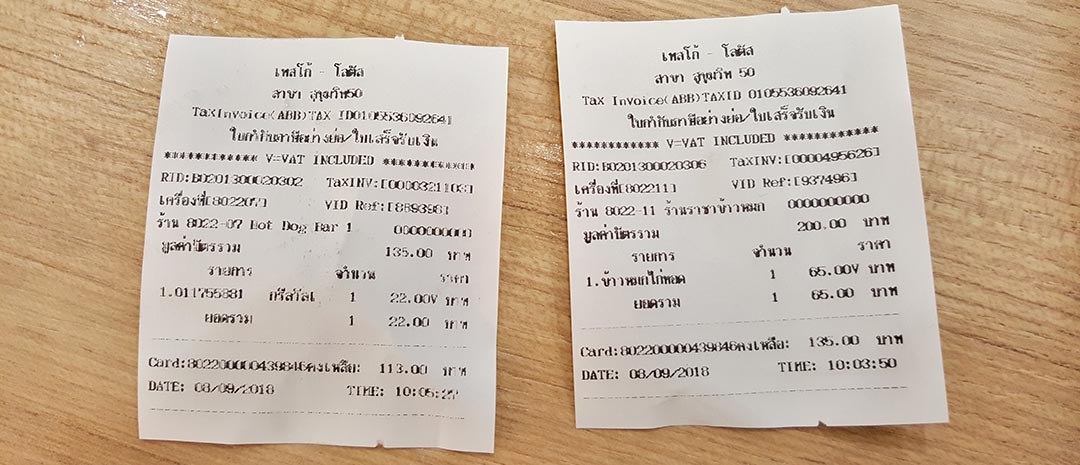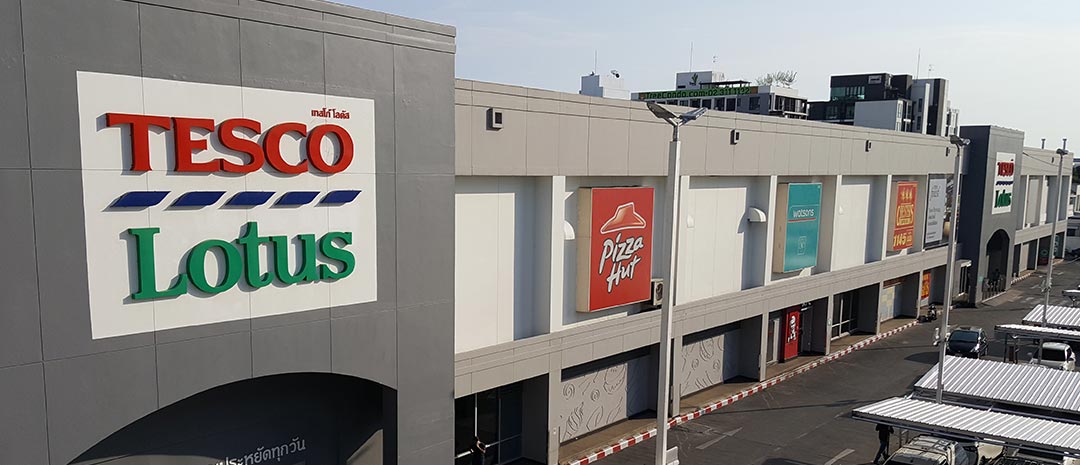 When you are not sure what you want to eat for breakfast, lunch or dinner, then just visit a Foud Court like in the Tesco Lotus Supercenter. At a Food Court you will find several counters with different kind of food. So you can have a look at your favorite meal, maybe chicken & rice, or you try something new.

The way to get your meal is easy: first you go to the cash card counter. You ask for a cash card, the only thing you need to do is to think about how much you want to eat. The cash card will be charged with the value you chose. You can use one cash card for yourself and the persons who are with you. 200 or 300 Baht for each person should be enough.

Now just have a look at the counters, chose your meal. Give the cash card to the service and they will transfer the amount from your card in their system. You get a bill for how much the meals costs and at the bottom of the bill you can see how much Baht is still charged on the card. When you finished your meal, you can go back to the cash card counter and can get back the rest of the charge on the card. Very easy, very smart!